Hailstorm in Uttar Pradesh likely to damage wheat, gram and mustard crops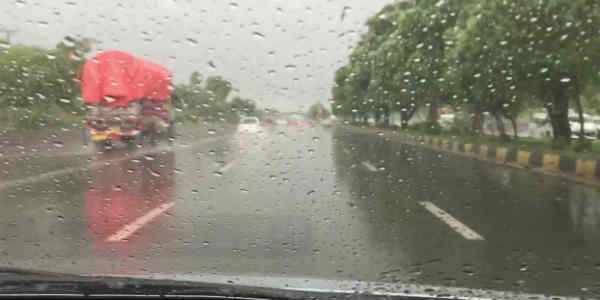 The last 24 hours have been observing a dense layer of fog over the entire state of Uttar Pradesh. In fact, foggy conditions have significantly resulted in obstructing air and road services. Due to poor visibility conditions in the morning hours, several flights have got canceled while trains were reported getting delayed.
Presently, a feeble Western Disturbance lies over northeastern parts of Jammu & Kashmir. Its induced Cyclonic Circulation is lying over Haryana and adjoining region. Both the systems are moving in east/northeast directions. As a result of these systems, moisture content has increased over Uttar Pradesh in the last 24 hours.
Moreover, due to prevalence of northwesterly winds, we expect these foggy conditions to continue for another 24 hours. In wake of all these activities, a slight rise in temperature pattern is also expected. However, the dry weather will remain intact until February 5 over entire region.
However, on February 6 , light rain will commence over Northwest Uttar Pradesh which will gradually spread over entire state on February 7 and 8. Until February 7, temperature pattern would also follow an increasing trend.
During the three consecutive days of February 6,7 and 8, moderate to heavy rains are expected at many places. There is also a possibility of hailstorm over central and northern parts of the states such as Bahraich, Kannuar, Lucknow, Bareilly, Muzaffarnagar, Moradabad, Gonda, Saraswati.
From agricultural point of view, crops such as Wheat, Peas,Gram, Mustard, Red lentils are likely to get damaged due to heavy rain and hailstorm activities during this period.
Image Credits – Pinterest
Any information taken from here should be credited to Skymet Weather
Source: https://www.skymetweather.com/content/weather-news-and-analysis/hailstorm-in-uttar-pradesh-likely-to-damage-wheat-gram-and-mustard-crops/
Poultry News
India, DGFT has banned export of DORB (Deoiled Rice Bran) till 30 Nov 2023. read more..