Aussie Farms using terror and threat of violence: poultry farmer speaks out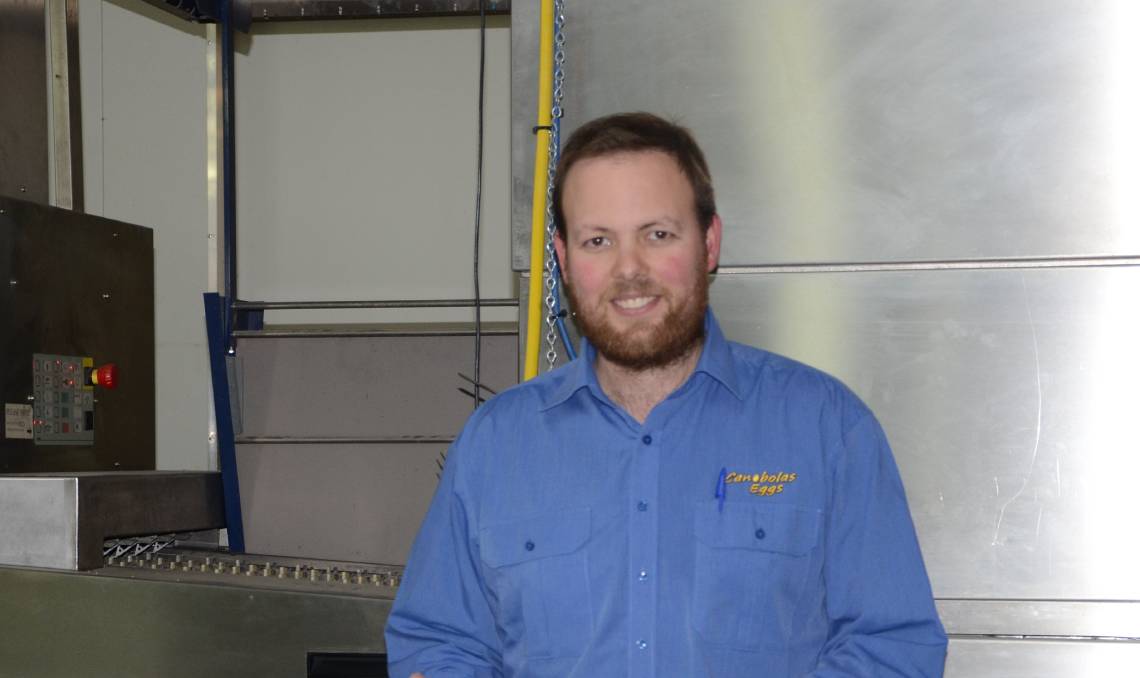 Poultry farmer Rob Peffer said there was no legitimate reason to publish the locations of farms. Photo: Taylor Jurd.
A central west poultry farmer believes Aussie Farms is using 'terror' and 'threat' against farmers and says there is no legitimate reason to publish locations of farms.
According to Aussie Farms, the interactive map launched this week, is "a comprehensive, interactive map of factory farms, slaughterhouses and other animal exploitation facilities across Australia..."
The map also allows people to "submit information about facilities and upload photos, videos and documents relating to that facility".
"At their core, these individuals are using terror and the threat of violence to blackmail farmers and it is completely unacceptable in a free and democratic society," central west, NSW poultry farmer Rob Peffer said.
READ ALSO: The rural wrap: Aussie Farms map causes controversy and concern
"I think there is no legitimate reason to publish the locations of farms and limited other information like this unless you are hoping to encourage illegal trespass and other offences.
" Mr Peffer said they were 'alarmed', but 'not surprised' to find their poultry business on the map.
He said animal activists have been raiding farms for many years and their poultry farm makes no effort to hide their farm.
There has been calls from the National Farmers Federation for Facebook to take down the map and for Aussie Farms to be stripped of its charity status.
Mr Peffer agrees that the map should be taken down. "And there should be a real backlash against this recent social media trend of 'doxxing' people because it is stifling genuine debates when those who express a different or alternative opinion are named, shamed and threatened with physical violence by strangers on the internet," he said.
"It is reasonable to debate appropriate animal welfare standards and practices but it is not reasonable to use fear and intimidation to force others to give in to the quasi-religious convictions of a handful of extremists." Mr Peffer said the Aussie Farms site seems to be moderated by people who regard all animal agriculture as inherently cruel which is a very extreme position.
"Most Australians do eat meat or own pets and have no problem with farmers who obey the law and take good care of their animals," he said.
On the map, Mr Peffer said they are listed as a cage egg farm but over the past 18 years they have been adding barn and free range sheds so that the majority of their production is now from barn and free range hens. Aussie Farms described the map as 'an effort to force transparency on an industry dependent on secrecy.' None of the farmers the Western Magazine has spoken to have said they are hiding in secret.
"In theory, transparency sounds like a noble goal but publishing addresses in this fashion seems designed to deliberately encourage illegal activities," Mr Peffer said.
Mr Peffer said many farmers live on their farms so trespassing is no different to having your home broken into. "Farmers should not have to live with the threat of extremists in balaclavas invading their property in the middle of the night," he said. "We have security systems and operate around the clock so there is an excellent chance we would stumble upon a group if they were conducting a raid and a lot could happen before the police arrive.
"We have heard of farmers who suffered significant mental trauma after their farmers were broken into and their equipment was destroyed or secret cameras were installed." Mr Peffer said there are laws governing legitimate welfare inspections and they should be respected by everyone. "There are serious risks to the health of the very animals they purport to care about when activists disregard farm biosecurity protocols," he said.
Source: https://www.westernadvocate.com.au/story/5873444/aussie-farms-using-terror-and-threat-of-violence-poultry-farmer-speaks-out/
Poultry News
India, DGFT has banned export of DORB (Deoiled Rice Bran) till 30 Nov 2023. read more..